*////Accessing_Imperial_Files//
^/^/^/Enter_Password/-------//
:::::::////Access_Granted//
*////Accessing_Remnant_Space_Force_Records/William_Payne//
MISSING IN ACTION
MIA, Payne fighter went down somewhere over Balmora on a training mission, his body has not been found.
Personal Information
Military Record:
Missions:
Promotions:
Medals:
StarFighter: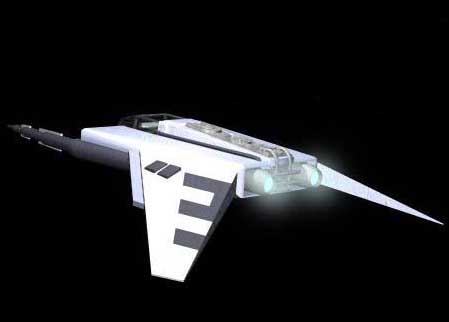 Autobiography:
From the private journal of William Payne's. His experiences in the Imperial Remnant:
It was in the middle of my last year of cadet school. The Imperial Remnant had lowered the age restrictions of Pilots and Soldiers wishing to apply as a result from the lack of resources. I was nearly seventeen.
I had already passed my mid term with a great score. Things were looking up. When Imperial Command decided to sweep all the senior cadets straight into the Imperial Space Force.
Many times I have wondered if with another couple months training we could have survived. My heart tells me we might have. I still don't know what to think. We were all rookies, being instructed in classes of ten by a senior pilot. I was assigned to the Interceptors on account of my superior reflexes. I was the only one in my squadron who survived ten encounters.
The war wasn't going well. We all knew that. Every day more reports came in. Pellaeon was losing. Not enough men. Shortage of supplies. I heard those words every day. Sometimes I would sit in my quarters and dream. Dream about what would have happened if my family hadn't been killed in a Republic attack.
I had been walking home from school one day. The war had seemed so far away and distant then. When I saw the fighters arching over head. The ion contrails left behind in circles as the pilots pushed their machines through graceful maneuvers. It was a game of cat and mouse, winner take all.
One of the fighters flashed forth fire from its guns. The aerial fighter it was trailing began to spew out black smoke. Black as the night. The victor soared passed. I could clearly see the Alliance insignia on its wing, outlined against the black of its wing, with the number seven painted on it in red.
The loser of the fight spiraled downward. Crashing into a cove. The cove where my family lived. On that day I lost everything. And I was taken in by one of the few friends my father had. A fighter pilot in the Imperial Remnant, he had gotten me into the Academy on his own money. He was a kind man. Then I heard that he was shot down over Bilbringi. And then I had nothing. Nothing but my friends in the Academy.
The warning lights on my Howlrunner flashed on and off. An X-Wing had locked onto me. I pulled into a steep dive, then I rolled hard left. I saw the laser brush by my ship. Barely a centimeter away. The com system was a mess of screaming, dying pilots and shouted orders. I saw my wingman go down in a blaze. A piece of his Howlrunner hurtling through space.
Looking out the viewport of my ship, I saw the battle as it really was. Not from a capital ship, where you could lookout and see the winking lights of turbo lasers. And the tiny fireflies that were star fighters. But I saw it from the view of a star fighter pilot. The heart wrenching alarm of lock ons. The screaming impact of lasers. The deafened explosions of ships, silent in space. Only to be heard from the com. As one after another of my squadron members vanished. Leaving behind just a memory.
Somehow, I survived that battle. My first encounter with death. But it was not my last. I was issued on over ten missions. And by the end of it, I was the only member left of the original IceWolf squadron. Well, me and the wing leader that is.
On my eleventh mission, I found the squadron. The NightStalker squadron. The ones with the black wings. I found him, number seven. And I hunted him down. Just like with my squadron members I saw the same red orange smear of an explosion as my laser bolts impacted his X-Wing. But my victory came at a price. My ship was hit by a laser bolt from the last member of the NightStalker squadron. I limped on back to my squadron's capital ship. Where I was put into the medical bay, having lost both of my legs.
Admiral Pellaeon himself came out and thanked me. I had single handedly destroyed all but one of the feared NightStalker squadron. High Admiral Pellaeon bestowed upon me the Imperial Red Heart, in honor of my wound in battle. Thanking me for my heroic actions that had helped to serve as an example to the rest of the fleet.
It had been two men against seven. My commander scored a kill. I had gotten three kills. But then he went down in a fireball of flesh and metal. and I was left to deal with the remaining three. I took down another one. And then I killed number seven. The final one had fired on me and then fled. To this day I still seek him out.
My legs were replaced with cybernetics made to look like real legs, free of charge. In truth I have never gotten used to them. I added a modifications to enhance their strength by twice the normal amount. It somewhat compensated for the loss.
Then, the war was over. It was done. I stuck around, but things were never the same. I had new friends now, yes. But I still see the faces of my squadron members. The Ice Wolves will always be remembered by me.
~End Journal~
William Payne served with distinction in eleven different engagements with the New Republic, during the final days of the Imperial Remnant. He remains the only surviving member of Flight Wing Delta. And the last member of the Ice Wolf Squadron. He has received the Imperial Medal of Sacrifice. Even though he had been in over eleven different engagements, Imperial Remnant High Command never saw fit to promote him. Seeing as he was so young. After the Imperial Remnant declared peace, Payne stayed with them. Now that the Imperial Remnant is part of the NIF, Payne is an NIF pilot, who flies with coolness and precision for one so cocky on the ground.